Medical University of Silesia and Silesian University of Technology boost cooperation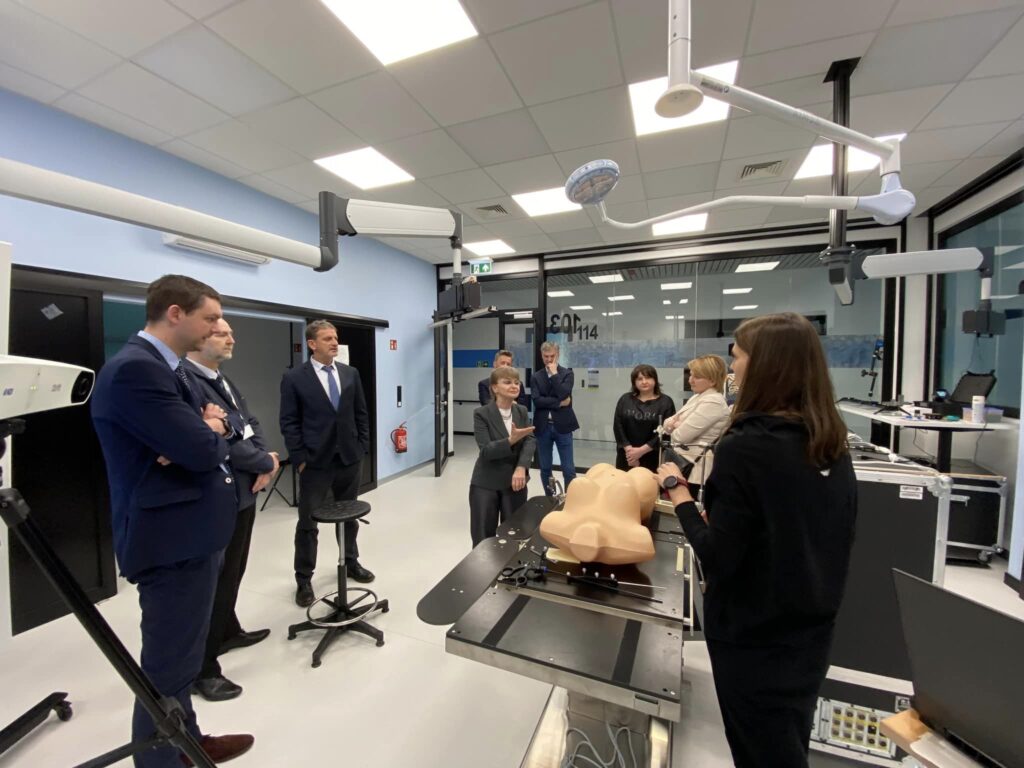 The longstanding collaboration between the Department of Biomedical Engineering at the Silesian University of Technology and the Medical University of Silesia is accelerating – medics and engineers are teaming up!
Not a small role in this expanding dimension of scientific and research cooperation is of our EHTIC, especially the laboratories and the ultra-modern technologies gathered there, providing completely new opportunities for the growth of this mutually beneficial cooperation.
Last Tuesday, on 25 August, we hosted a representation of MUS:
– Oskar Kowalski, MD, PhD, Professor of SUM – Vice Rector for Postgraduate Education and University Promotion,
– Prof. dr. hab. n. med. Alicja Grzanka – Dean of the Faculty of Medical Sciences in Zabrze,
– Prof. Tomasz Francuz, MD, PhD – Dean of the Faculty of Medical Sciences in Katowice,
– Justyna Misiak, M.D. – Deputy Chancellor of the MUS,
– Justyna Skolik, M.D. – Head of the Department of Postgraduate Education at the Medical University of Silesia in Katowice.
The meeting was held by Prof. Zbigniew Paszenda, Dean of the BE Faculty, and Prof. Robert Michnik, Vice Dean for Cooperation and Development of the BE Faculty.
Our guests were absolutely impressed by the state-of-the-art technological resources researchers of the BE Faculty have at their disposal. Lively discussions on the areas in which we will develop joint activities were only a prelude and inspiration for the following meetings with the participation of specific research groups.
Thank you for the meeting.
Together we can do more!