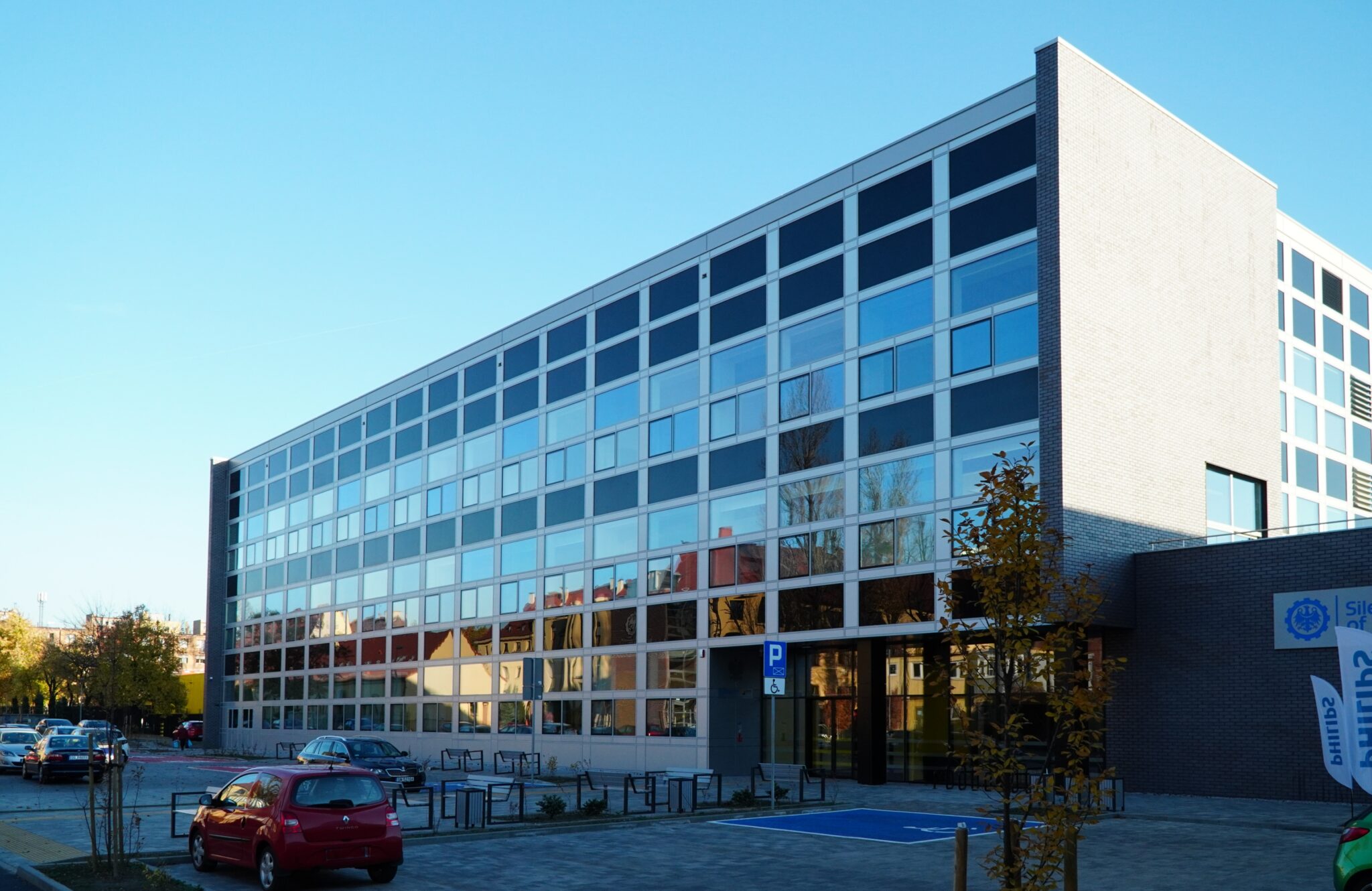 European HealthTech Innovation Centre is an ultra-modern research and development center of the Silesian University of Technology, conducting the interdisciplinary services of research, information, training and promotion in the field of innovative health technologies. EHTIC focuses on organizing and coordinating the cooperation of the entities operating in the field of health technologies, but also foster creation, development and implementation of the innovative medical technologies including AI, telemedicine and biomedical engineering.EHTIC labs have most advanced, world-class research equipment and software. This is the value that stimulates the development of our research potential in i.e. virtual reality technology for health or AI implementation in diagnostics and experts' systems supporting the physicians in decision-making process. We specialize in 3D printing, technologies supporting the physiotherapy process or sports trainings. The research teams design and develop treatment and rehabilitation support systems which include IT, material technologies (i.e. used in implants) medical electronics, or a variety of VR systems.  
The European HealthTech Innovation Center is the result of the key project in the Silesian region, Assist Med Sport Silesia – Silesian Centre for Engineering Support in Medicine and Sport, (AMSS) co-financed by the European Union under the Regional Operational Programme 2014 – 2020. 
The entire project budget, land, construction investment and high-tech equipment of laboratories amounts to over PLN 110 million. As part of the project, a laboratory facility was built for the amount of PLN 44 million and equipped it with the state-of-the-art scientific and research infrastructure for the amount of PLN 66 million.
Apart from the funding obtained from the RPO-EU 2013-20, the construction of the EHTIC Infrastructure was possible thanks to the contribution of non-public funds of 20% from Royal Philips, the land for the investment from the City of Zabrze and the software licence from APA Group. 
The scale of the investment along with the strategic partner, one of the world's leaders in medical technology – Philips, make this project unique in Poland and this part of Europe.

Philips' financial contribution amounts to nearly PLN 18 million. The project key objective was to create a unique set of highly specialised research and technology laboratories dedicated to supporting companies operating in the area of implementing medical devices and technologies. 
The project aims at development of innovative technologies and medical devices, which are part of current health issues in response to the challenges of modern medicine in the area of ageing society and the implementation of solutions in the field of personalised medicine. 
EHTIC will also increase the competitiveness of companies in the broadly defined biomedical engineering industry and allow them to participate in European and global technology platforms, creating opportunities for effective use of opportunities arising from international cooperation.