The laboratory includes a technological section to produce porous carbon and carbon-polymer materials and a measurement section to determine the properties of the resulting materials.
Commercial use:
specific surface area analysis;
distribution of pore size and volume in meso- and macroporous materials;
determination of true density and open porosity,
determination of elastic properties,
analysis of thermal decomposition of substances,
high-temperature processing of materials (up to 1500°C with the possibility of using an inert or partially oxidising atmosphere)
Justyna Majewska, PhD, Eng.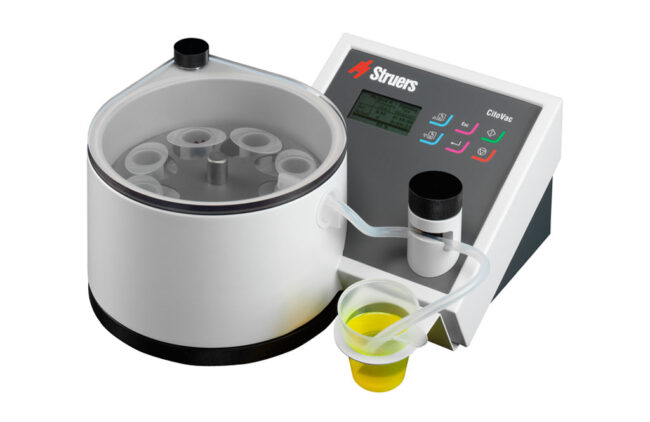 CitoVac vacuum infiltrator from Struers (Germany)
Vacuum impregnation device specially designed for the impregnation of porous materials.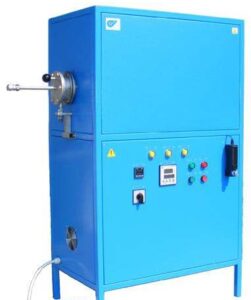 Horizontal tubular furnace 1500°C; type PRC 75/150 WM by CZYLOK (Poland)
For high temperature processes (up to 1500°C) requiring gas flow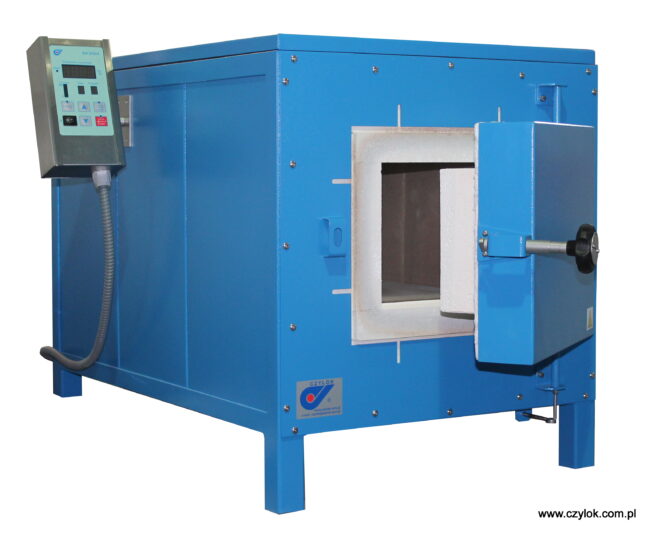 Muffle furnace; type FCF 7 SHM by CZYLOK (Poland)
For high-temperature processes (up to 1300°C) with particular application in the presence of an aggressive environment in the chamber, e.g. gases, dust.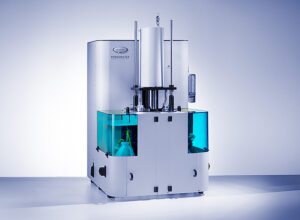 Quantachrome's PoreMaster 33 mercury intrusion porosimeter
Mercury intrusion pore size analyser. It determines the size distribution and volume of macropores in materials.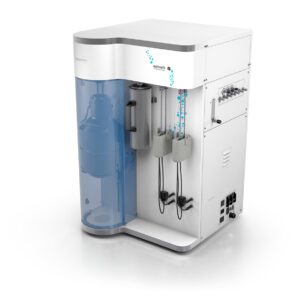 Autosorb iQ analyser from Quantachrome Instruments (USA) with CO2 sorption attachment
High vacuum physicalsorption analyser. Performs measurements of non-porous, mesoporous and microporous materials with accuracy and precision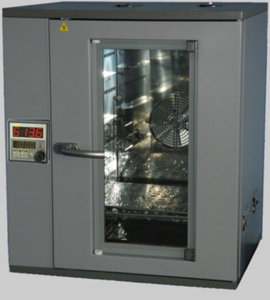 SUP-65W vacuum dryer
Used for drying, heating and other research work requiring elevated temperatures. Thanks to its electronic control, it ensures precise selection and distribution of the temperature in the unit.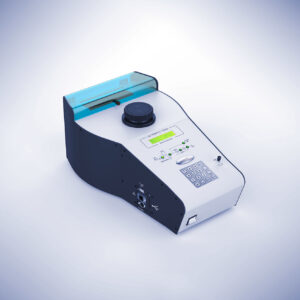 Automatic gas pycnometer Ultrapycnometer 1200e from Quantachrome Instruments (USA)
Determination of true density and open porosity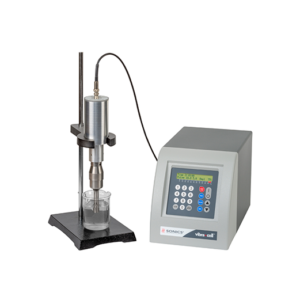 Sonics Vibra-Cell VC-505 ultrasonic disintegrator (500W) from SONICS (USA)
A kit consisting of a VC-505 disintegrator with a solid tip and a sound chamber for nanotechnology and similar sample mixing (dispersion) applications.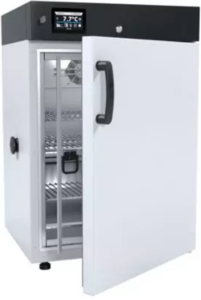 CHL laboratory refrigerator
The laboratory refrigerator is a specialised device for storing temperature-sensitive samples.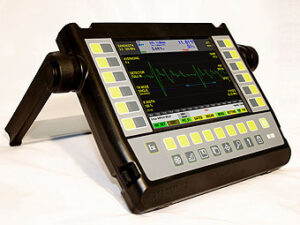 DIO1000 LF digital ultrasonic defectoscope from Starmans
The portable ultrasonic defectoscope provides exceptional capabilities for locating and sizing subsurface defects, hidden cracks, voids, separations and similar discontinuities in a variety of materials using ultrasound.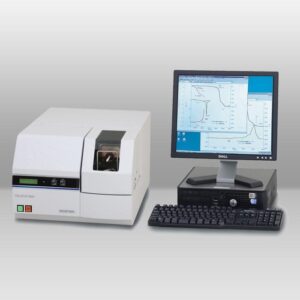 TG-DTA 7300 SII thermo-gravimetric analyser from Exstar (The Netherlands)
Thermogravimetric analyser – provides information on physical phenomena such as phase transformations, absorption, adsorption and desorption; as well as chemical phenomena including chemisorptions, thermal decompositions and solid-gas reactions.