Discotom 6 - an universal cutting machine
Discotom-6 is a high performance table-top cut-off machine with a strong 3.7 kW (5.0 HP) motor. It is designed for cut-off wheels with a diameter of 250 mm (10″).
Wojciech Kajzer, PhD, Eng.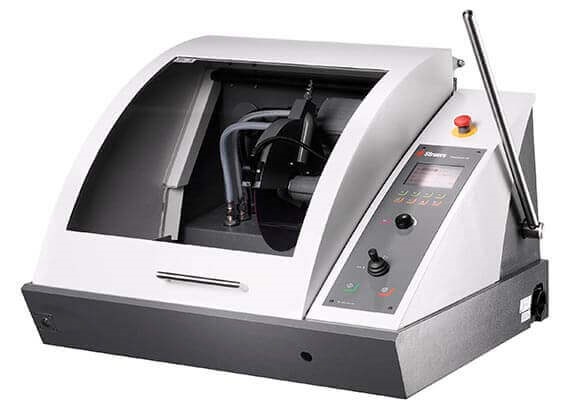 Discotom-10 cutting machine
a universal high-precision cutting machine with automatic table feed in x and y axes
VarioSpeed (Discotom-100) – the cut-off wheel speed can be adjusted from 1.500 to 3.000 rpm to optimise for material hardness and application.
OptiFeed – ensures the correct feed speed without compromising cut quality or wheel economy.
AxioWash – automatic cleaning program to clean the inside of the machine.
ExciCut – speeds up manual cutting of very hard materials.
Method database – store up to 20 cutting methods for easy retrieval.
Cut-off wheel database – All Struers' cut-off wheels are stored with recommended rotational speed and
wheel thickness.
Secotom-15 - a high-precision cutting machine

High performance table-top cut-off machines with movable cutting table and variable speed. Motorized positioning of workpiece and digital read-out. OptiFeed function.
Technical specification:
Intelligent feed control (OptiFeed) automatically reducing the feed speed to an appropriate value
Cut-off wheels diameter from 75 to 200 mm
Variable cut-off wheel speed from 300 rpm to 5000 rpm in 100 rpm increments.
Cutting capacity 165 x 50 mm or rods up to 70 mm with maximal cutting length of 190 mm
Height adjustment of cut-off wheel in a range of 40 mm
Manual X-stand with digital read-out, positioning accuracy of 5 μm.
Recirculation cooling unit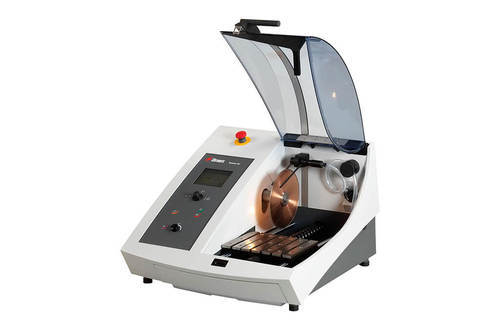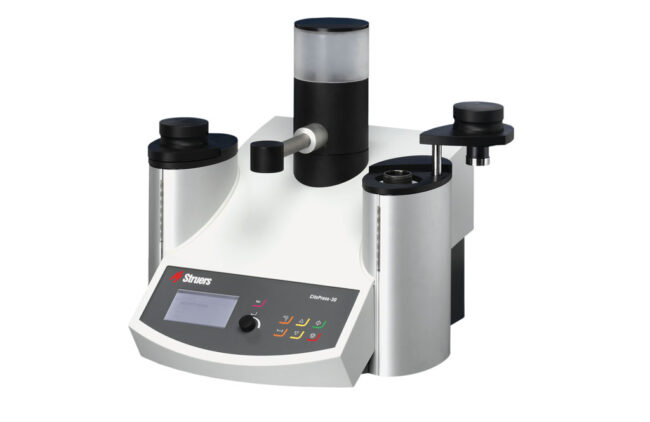 an advanced, electro-hydraulic, programmable, dual cylinder mounting press. The CitoPress-30 offers total process control, database facilities, and synchronous or independent operation of both cylinders. Prasa do termicznego inkludowania próbek: max. d = 38 mm
LaboPol-60 – a manual grinding/polishing machine
Grinding/polishing machine with variable speed (50-500 rpm) for two disks, 250 or 300 mm dia. Each disk with automatic water valve, manual splash guard, and bowl liner. LaboUI control panel and disks are ordered separately. One specimen mover LaboForce-50/-100 can be mounted.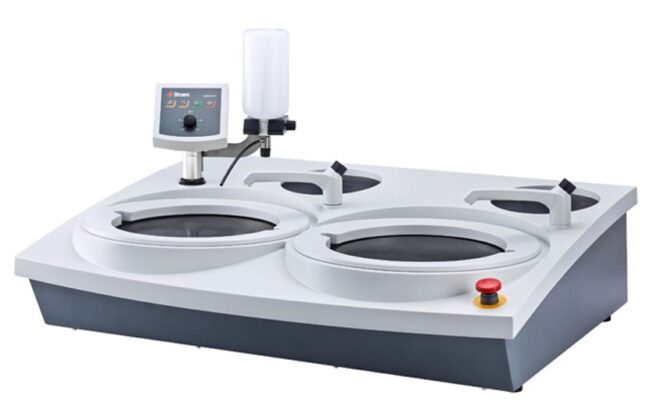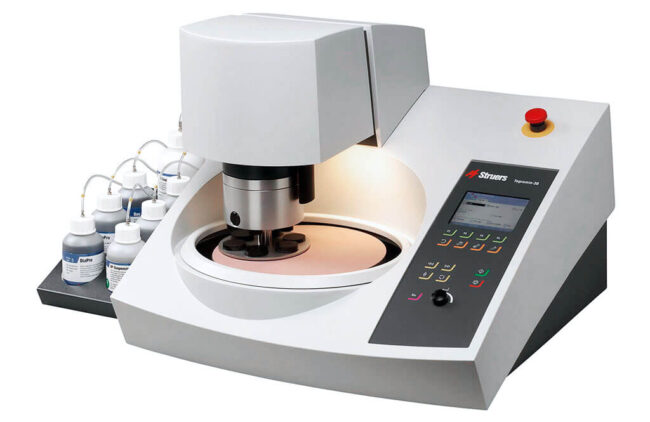 Tegramin-30 – an automatic grinding/polishing machine
Automatic, microprocessor-controlled machine for grinding and polishing of specimens on a 300 mm MD-Disk with a cone. Dosing modules, an MD-Disk with a cone, and specimen holders are ordered separately. Tegramin-30 can be ordered with or without a transparent cover.
LectroPol-5 – polishing and electrolytic etching equipment
A fully automatic, microprocessor-controlled electrolytic polishing and etching apparatus. Complete with control unit, polishing unit, and external etching unit. One set of masks and two electrolyte containers are included.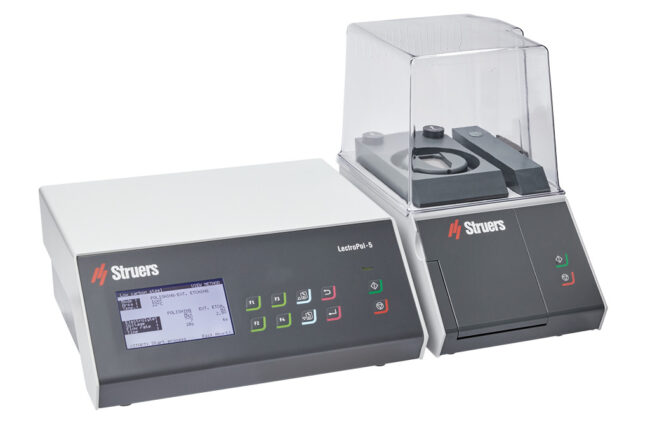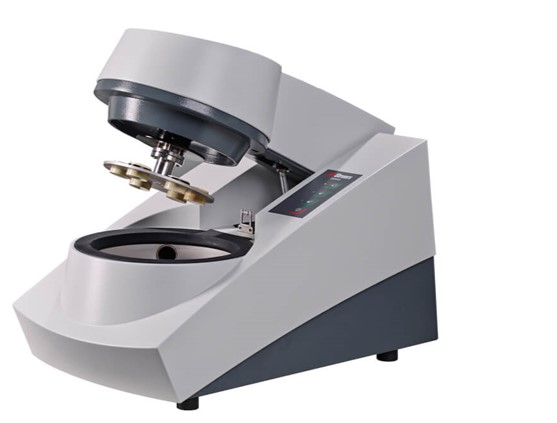 Lavamin – ultrasonic sample cleaner
Specimen cleaning unit for cleaning of specimen holders up to 160 mm dia. and for individual specimens in specimen mover plates for Tegramin-25, -30, TegraForce-5, and RotoForce-4. Levelling unit, retention rings in 25 mm / 1.0″, 30 mm / 1.0″, 40 mm / 1.0″, and 50 mm / 2.0″ dia., and rubber mats are included.
Kromas/VRM 2 – a vibratory finishing machines
Kromas vibratory finishing machines are all around, flexible and efficient machines.
Vibratory finishing machines are used for finishing of metal, plastic, ceramic, stone, glass, wood and rubber products. Vibratory finishing process includes: deburring, radiusing, polishing, descaling, deflashing, degreasing, cleaning, smoothing etc.