The laboratory was equipped with two types of thin film and coating equipment:
Atomic Layer Deposition (ALD)
Physical Vapour Deposition (PVD)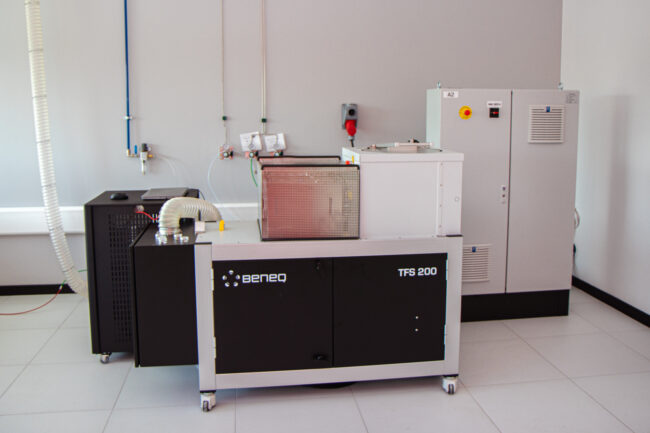 Atomic Layer Deposition (ALD)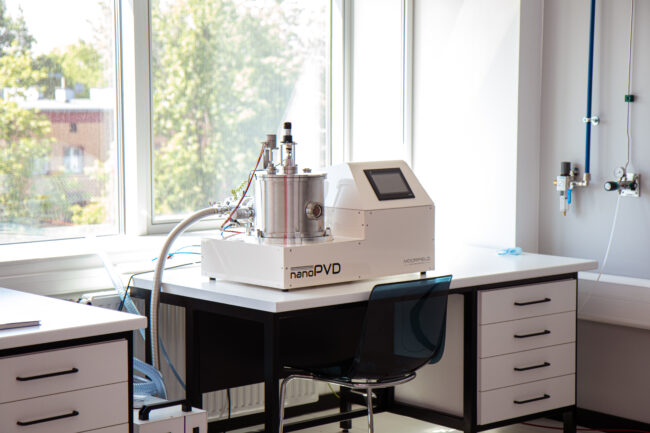 Physical Vapour Deposition (PVD)
Marcin Basiaga, PhD, Eng.
Atomic Layer Deposition (ALD)
Beneq TFS200 – Single atomic layer deposition system
the device allows thin layers to be created at temperatures of up to 500°C
the process takes place in a nitrogen atmosphere 5.0 
internal dimensions of the chamber: diameter 200mm, height 90mm
we have a wide range of precursors, such as: zinc, tin, aluminium, titanium, zirconium, tantalum
the layer can consist of either one of the precursors, several, or their oxides
it is possible to control both the quantity and duration of individual cycles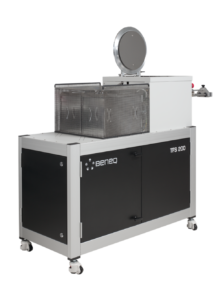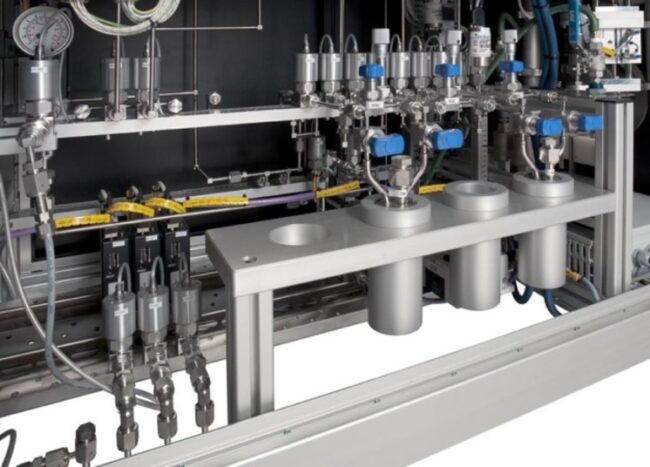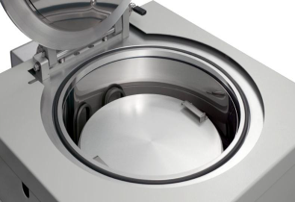 Beneq TFS200 parameters:
2 chambers 200 mm x 95 mm
1 chamber 200 mm x 18 mm
4 liquid sources
2 heated sources
2 gas lines
O3 delivery system
Nanoparticle coating module
Excellent adhesion – chemisorption
Sequentiality
Repeatability,
High throughput,
Low process temperature,
Controlled thickness
Physical Vapour Deposition (PVD)
Physical Vapour Deposition (PVD) system equipped with a magnetron sputtering module.
The base pressure in the chamber is 5×10-7 mbar – UHV (Ultra High Vacuum) standard.
Possibility to install up to 3 magnetron guns and two types of DC and RF power supply, together with a co-deposition module and gas lines for nitrogen and oxygen.
Chamber, showing magnetron sputtering source in operation
Moorfield's device, the nanoPVD-S10A, is a magnetron sputtering system for sputtering metals or insulating materials such as oxides and nitrides. The units are equipped with turbomolecular pumping systems to ensure low contamination operation. Co-deposition is possible, as well as reactive sputtering using a gas/pressure control module that can handle up to three process gases. The system works with classic industrial targets (e.g. TiN, TiO2, C) and substrates up to 4″ in size.