EHTIC wins the title "The Construction of the 21st century"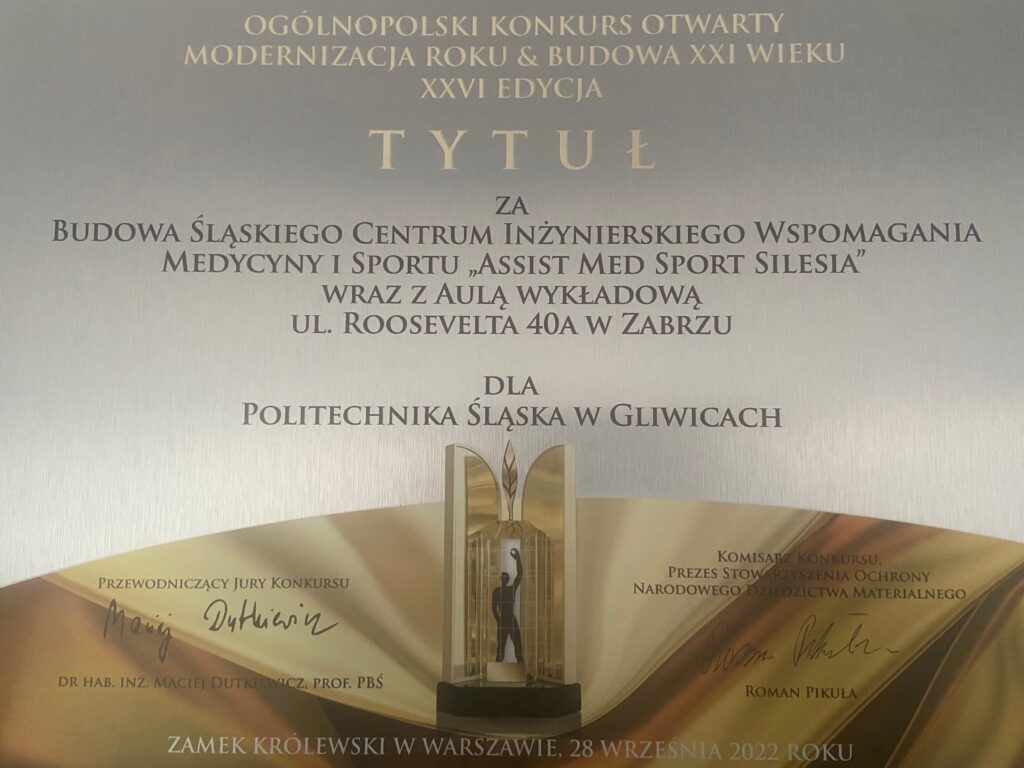 Our building awarded 1st prize in the National Open Competition "Modernisation of the Year & Construction of the 21st Century"
The competition is an initiative that sets new trends in construction and promotes the best modernisations and constructions. Awards are given to investors, contractors and designers for a concrete realisation as a joint work of all three entities.
The aim of the competition is to identify construction projects: modernisations and new buildings that stand out for their special qualitative, functional, urban and aesthetic qualities.
The competition promotes the functionality of modernised and rebuilt buildings and structures, modernity of technologies and design solutions, the use of new techniques, modern efficient and safe equipment, high quality of construction and conservation workmanship, ecological effects, and, in the case of historic buildings, care for architecture and protection of cultural heritage.
We are very proud of the award we received!
We would like to thank the Competition Jury for their positive evaluation!
We would like to thank the designers: Adam Niedośpiał, Prof. Grzegorz Nawrot, and Prof. Tomasz Wagner and to the contractor Mostostal Zabrze Gliwickie Przedsiębiorstwo Budownictwa Przemysłowego S.A.