Górnik Zabrze at EHTIC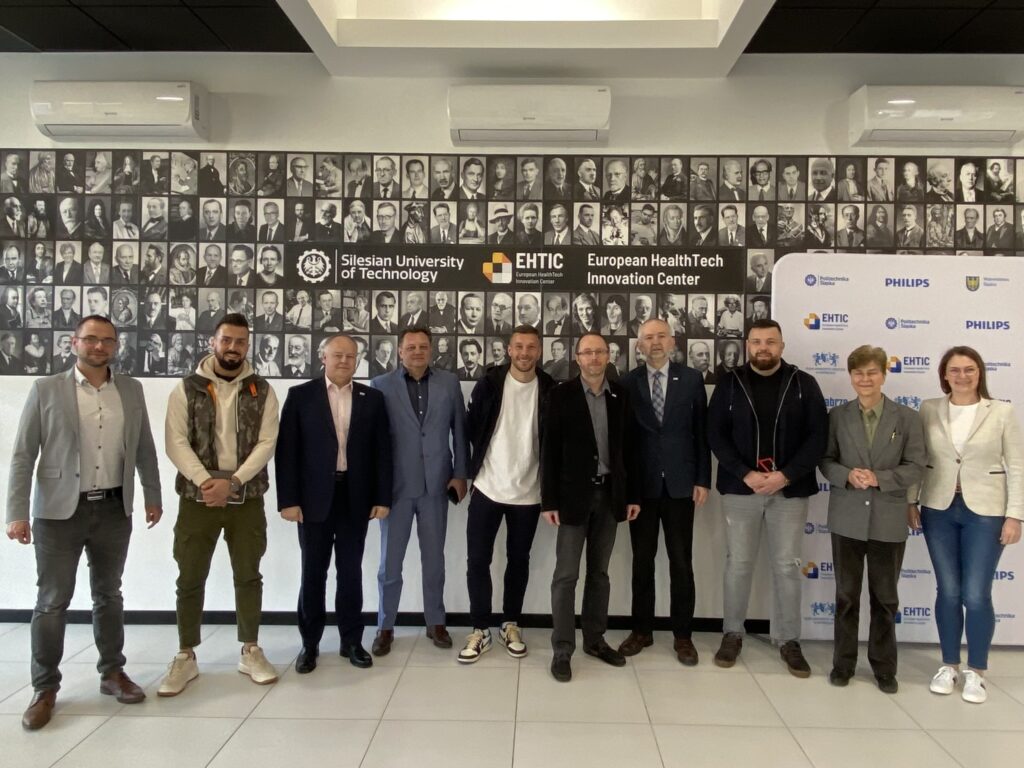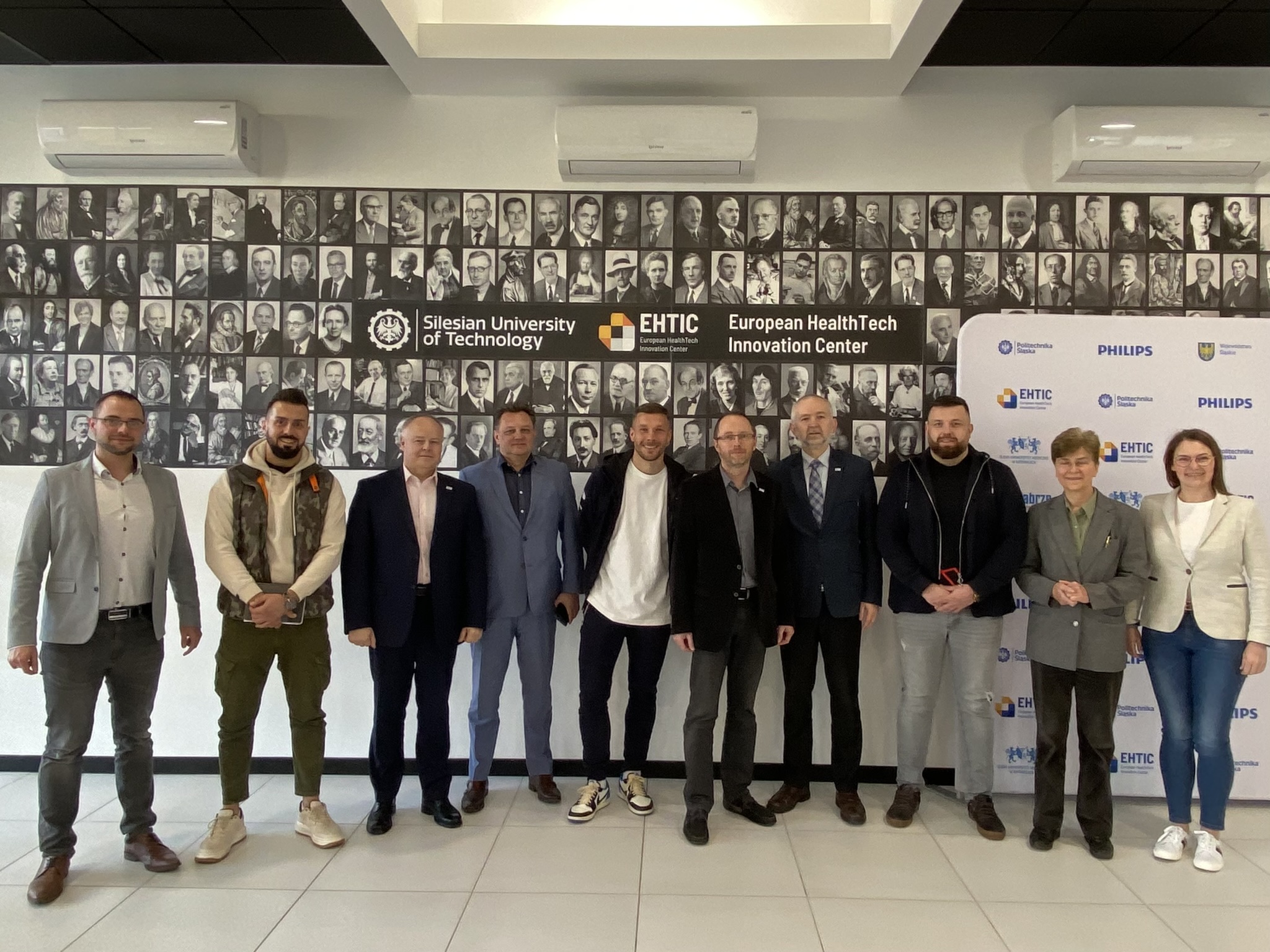 Yesterday, on 16 March 2020, prof. Marek Gzik the Director of EHTIC and prof. Zbigniew Paszenda Center oraz prof. Zbigniew Paszenda, the Dean of the Faculty of Biomedical Engineering hosted some special guests from Górnik Zabrze football club: Arkadiusz Szymanek, the CEO, Jan Urban, the coach, and the football star Lukas Podolski – the 2014 World Champion and the winner of two bronze medals in 2006 and 2010, and a Silver Medalist of the UEFA Euro 2008 .
The meeting was held in connection with joint research projcet aimed at the improvement of technique and motorics of football players. This cooperation was initiated by Dr. Iga Garbowska, the head of the Osteopathy Clinic in Katowice, together with Bartłomiej Spałek, M.Sc. a physiotherapist in Górnik Zabrze. The research is conducted by a team from the Department of Biomechatronics led by Prof. Jacek Jurkojec and composed of Katarzyna Jochymczyk-Woźniak, M.Sc. Hanna Zadoń, Piotr Wodarski, M.Sc., Marta Chmura, M.Sc., Grzegorz Gruszka, M.Sc., as well as a team from the Department of Computer Science and Artificial Intelligence in Medicine headed by Prof. Ewa Piętka (Michał Kręcichwost, M.Sc., Patrycja Romaniszyn-Kania, Phd. Marcin Bugdol).
The first player that became the research object is young and promising midfielder, player of the Polish national under-21 representation, Krzysztof Kubica.