International Staff Week – our ERASMUS partners at EHTIC!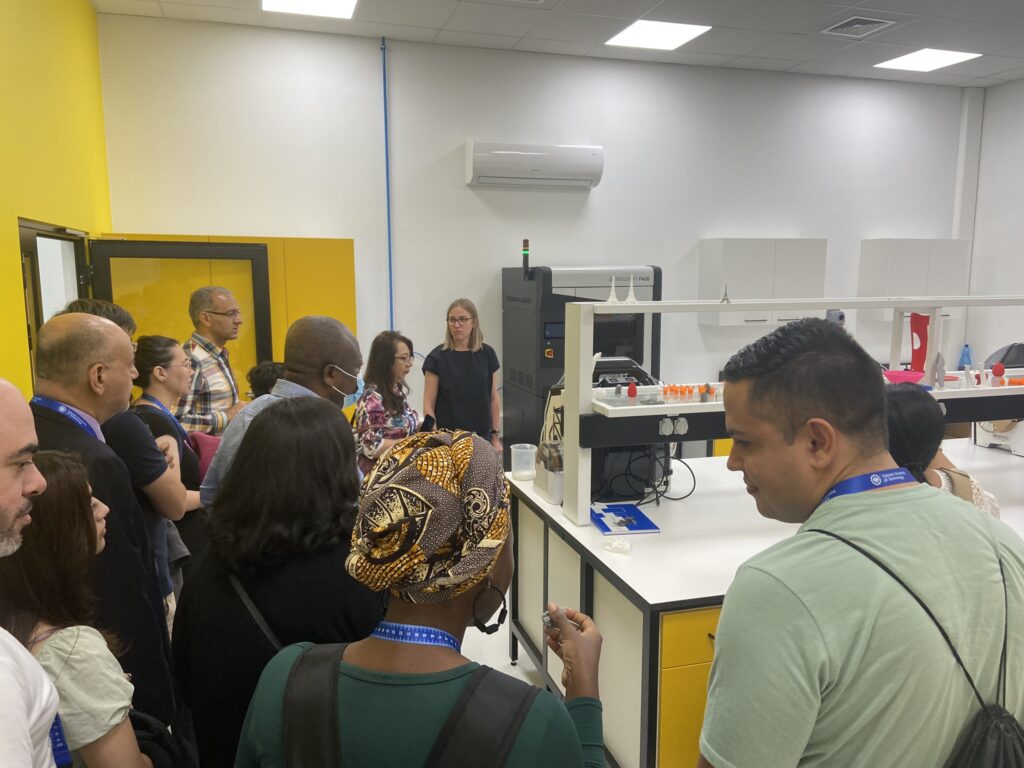 Last Tuesday, on 5 July 2022, we were visited by representatives of universities, which Silesian University of Technology collaborates with under the ERASMUS programme. The visit to EHTIC was one of the highlights of the International Staff Week 2022, a new initiative, organised by the Silesian University of Technology, that aims to develop international cooperation, establish new contacts and exchange experiences.
Our guests, who came to us from all over the world, were delighted not only with the modern building and beautiful interiors of our Centre, but, above all, with the wide range of research offerings in the areas of health and sports technology, medical robots, military technology, engineering support for medical procedures or sports training, and rehabilitation planning provided by the EHTIC's highly specialised laboratory base.
The result?
We made new contacts and received interesting cooperation proposals!
We are delighted to have been part of this event!