World Health Innovation Hub Council Meeting at EHTIC!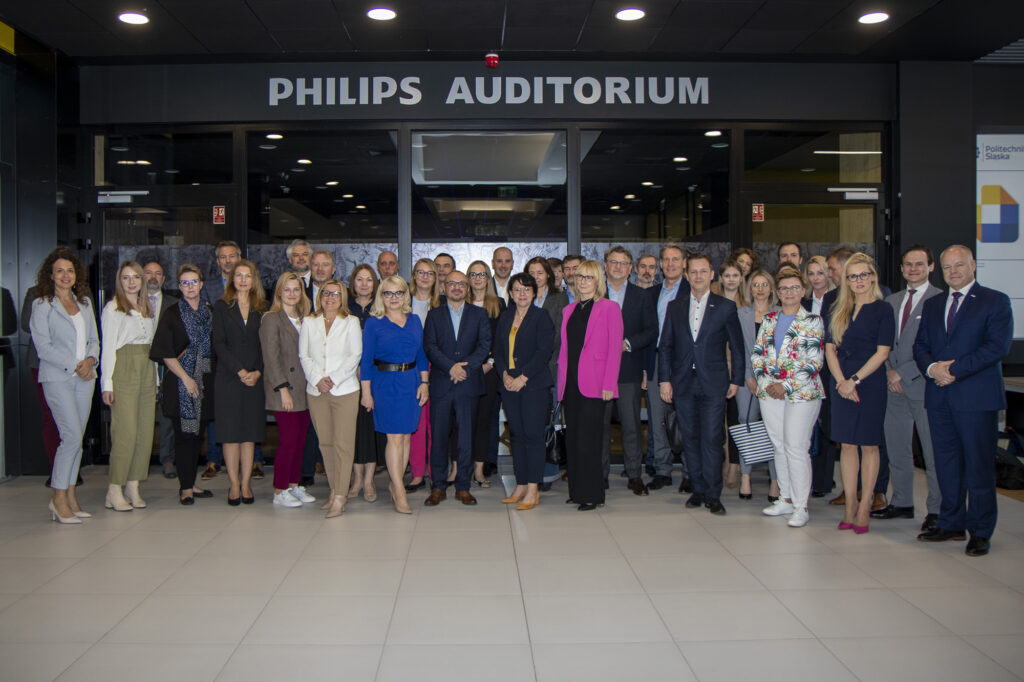 Last Friday, on 3rd June, we had the pleasure to host the members of Warsaw Health Innovation Hub, including the representatives of the Medical Research Agency (Agencja Badań Medycznych) as well as the leading companies from the sector of medicine, pharmacy, and biotechnology, one of which is our strategic partner – Philips!
The Silesian University of Technology was represented by prof. Arkadiusz Mężyk – the Rector, prof. Marek Gzik – Director of EHTIC, prof. Zbigniew Paszenda – the Dean of Faculty of Biomedical Engineering, prof. Sebastian Student – the Director of Biotechnology Center, dr Artur Góra – Deputy director for scientific affairs of Biotechnology Center, and prof. Ewa Piętka – the Head of Departement of Medical Informatics and Artificial Intelligence.
The meeting focused on presenting to the WHIH Board the research and scientific potential of EHTIC and Biotechnology Center. After short speeches and accompanying discussions, our guests visited some of our workshops and highly specialised research and development laboratories.
It was a true pleasure to meet such inspiring people!