The Ambassador of the Netherlands to Poland with a visit at EHTIC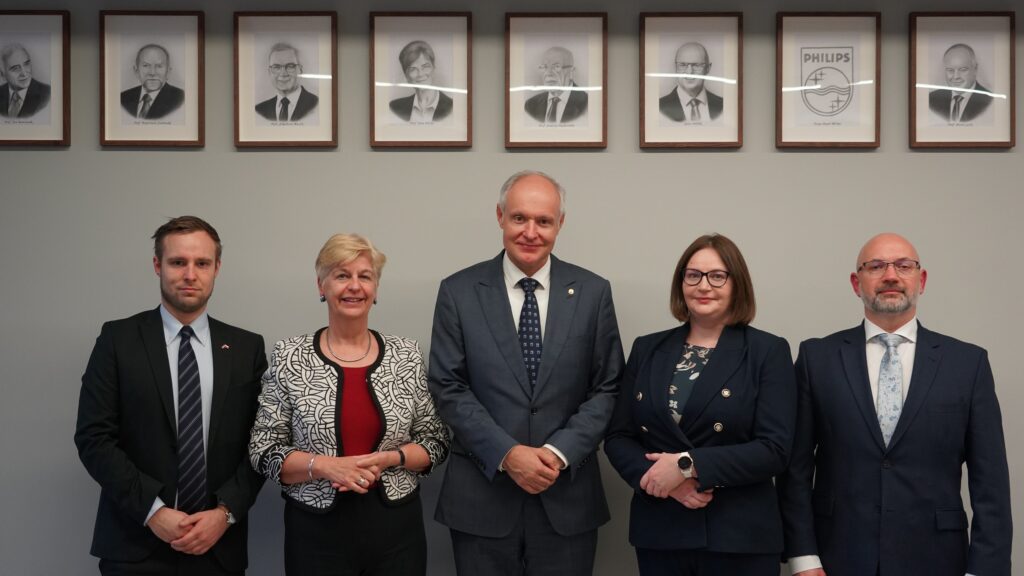 We are strengthening our good relations with the Kingdom of the Netherlands.
This is confirmed by our long-standing partnership with one of the world's best-known Dutch companies, Philips, or our growing cooperation with Dutch universities, including Neynrode Business University and Eindhoven University.
Yesterday's visit by the Ambassador of the Kingdom of the Netherlands, Daphne Bergsma, is also a symbol of strengthening friendly relations with the Netherlands. During the meeting, which, apart from the Ambassador, was attended by: Frank van de Pieterman, Deputy Director of the Economic Department of the Embassy, Prof. Marek Pawełczyk, Vice Rector for Science and Development of the Silesian University of Technology, Ms Małgorzata Milewska-Augusto, Philips Polska, and Prof. Marcin Kaczmarek, Deputy Director of the EHTIC, we had the pleasure of presenting the research potential of the Centre and discussing the possibilities of R&D cooperation with the economic environment in the Netherlands.
We are delighted that it was EHTIC that Her Excellency Daphne Bergsma chose to visit in Zabrze.
We are proud of the impressive technological infrastructure of our Centre, which, we believe, also impressed our guests.
Gallery