Hearing and speech therapy workshops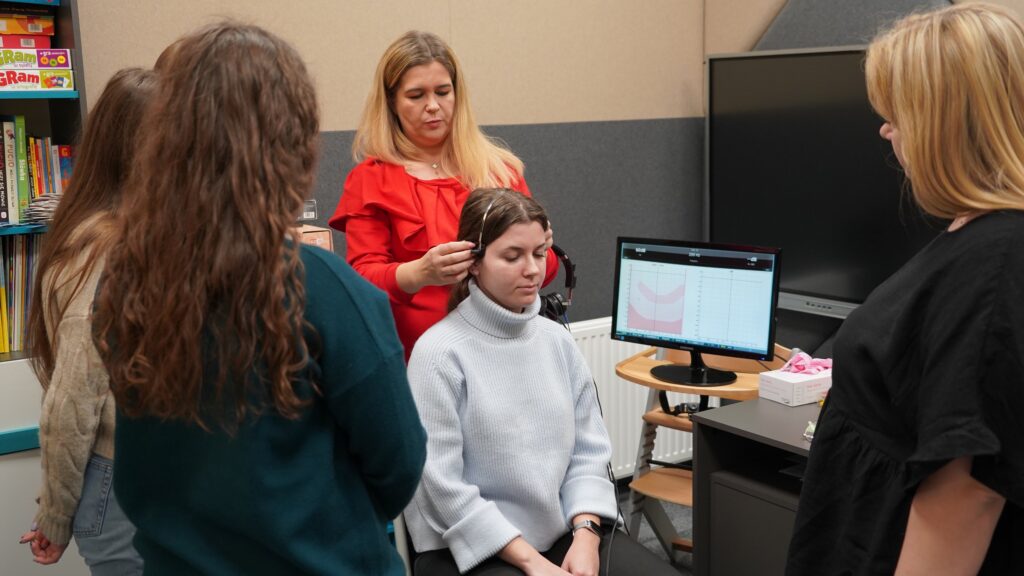 Last week, the EHTIC hosted a hearing and speech therapy workshops dedicated to hearing diagnosis and surdologopaedic assessment for paediatric and adult patients.
This was the second edition of the training, which was realised thanks to the cooperation of the Department of Medical Informatics and Artificial Intelligence of the Faculty of Biomedical Engineering of the Silesian University of Technology and the University of Silesia in Katowice.
The workshops covered a full range of activities related to interviewing paediatric and adult patients, preparing paediatric and adult patients for examination, conducting the examination, and discussing recommendations for therapy.
The practical part was preceded by a presentation of how to work with the otoscope and diagnostic equipment, and the workshop was crowned with a concluding lecture by Dr Michał Kręcichwost and a presentation of the web platform for remote diagnosis and teleconsultation in speech therapy.
The workshop was led by Dr Natalia Moćko, surdologopaedist and neurologist, and Ms Agnieszka Pucka, hearing aid technician.
Gallery