Open Days at the Faculty of Biomedical Engineering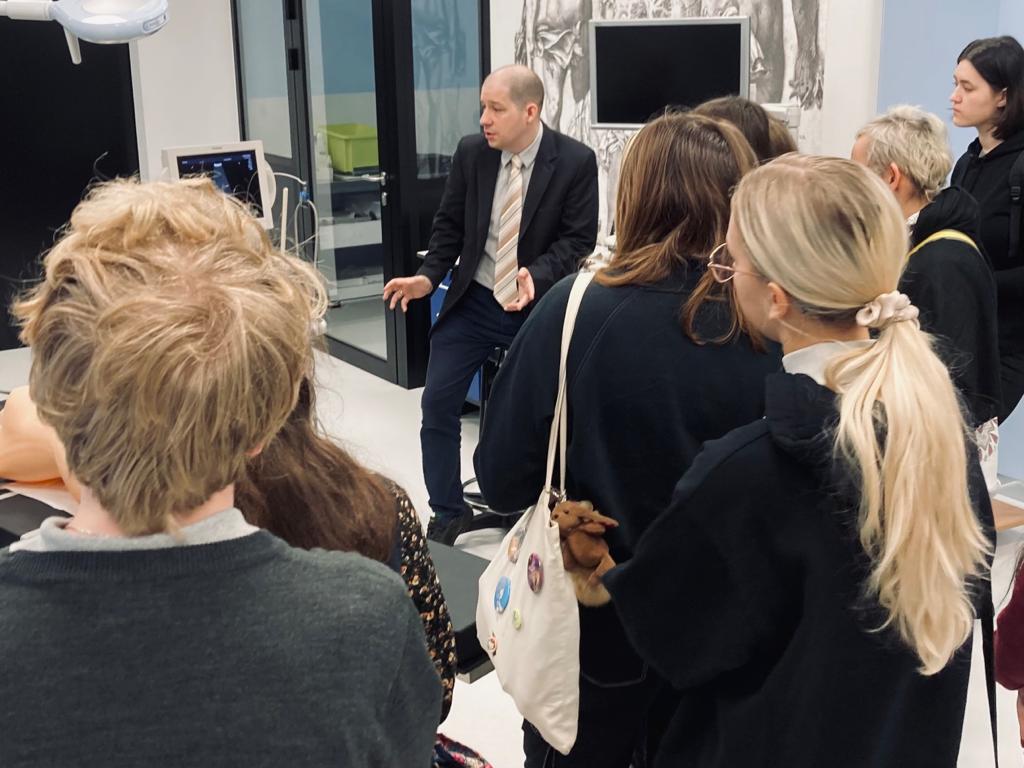 On 15 December 2022, the Department of Biomedical Engineering hosted more than 400 secondary school students as part of the Open Day organised.
The programme of the day was rich and varied: a tour of the state-of-the-art EHTIC laboratories, a popular science lecture in the Philips Auditorium entitled "What hides in the shadows, or, a spider fell into a tomograph", presentations of projects prepared by members of the student societies active in the faculty: SKN Synergia, SKN Biomechatronics BIOKREATYWNI, SKN BIOSOFT. This was the second event of that kind organised by the Faculty, which attracted a great deal of interest!
We want to get young people interested in this very interesting, interdisciplinary field of study. Familiarise them with our teaching offer, show them the entire laboratory base and the conditions in which they can study. Our facilities allow students to develop their interests in the fields of computer science, electronics, mechanics and biomechanics, biomaterials or various types of materials and applications used in medicine,' said Professor Zbigniew Paszenda, Dean of the Faculty of Biomedical Engineering.
The implementation of such interdisciplinary education at the Faculty is possible thanks to competent scientific and teaching staff and an adequate laboratory base, which was expanded last year with the addition of a dozen more laboratories located in our centre.
The primary objective of EHTIC is, of course, to conduct scientific research in cooperation with partners from the socio-economic environment, but we also invite students to this cooperation. We believe that the best way to acquire knowledge is to work alongside experienced scientists and practitioners,' stressed Professor Marek Gzik, director of the European HealthTech Innovation Center.
Watch our coverage of the day here:
Gallery: